Learn to swim at the Y
Water provides countless opportunities for socializing and exercising across a person's lifetime. Everyone deserves to enjoy the water with confidence.
Give your child that gift by letting the Y teach them how to swim!
Since 1906, the YMCA has been America's most trusted authority in teaching safety around water and swimming instruction.
YMCA swim lessons are designed to teach this lifelong skill to children and adults of all skill levels in a safe environment. 
Our swim lessons are about more than just the techniques and skills. They are about nurturing swimming skills, developing self-esteem and creating positive experiences that will last a lifetime.
YMCA members get the best rates and advance registration for swim lessons. Financial assistance is available for all Y programs.
Swim lesson objectives
In our swim lessons, the Y aims to:
Develop confidence around water
Teach water safety skills
Provide proficiency in multiple stroke techniques
Inspire young people to discover the health benefits of swimming by incorporating it into an active lifestyle
What kinds of lessons are available?
The Y has classes available for ages 6 months to 12 years, as well as adults. We teach private, group, and parent/child lessons.
Curriculum for swim lessons
The Y's curriculum for youth and adult swim lessons allows for both standardization and flexibility. The swim lessons program now looks and sounds the same at every Y across the country, but the way students move through the stages can be adapted to meet the needs of all Ys in all communities.
There are three general categories of lessons:
Swim Starters
Accompanied by a parent, infants and toddlers learn to be comfortable in the water and develop swim readiness skills through fun and confidence-building experiences, while parents learn about water safety, drowning prevention, and the importance of supervision.

Swim Basics
Students learn personal water safety and achieve basic swimming competency by learning two benchmark skills: Swim, float, swim - sequencing front glide, roll, back float, roll, front glide, and exit - jump, push, turn, grab.

Swim Strokes
Having mastered the fundamentals, students learn additional water safety skills and build stroke technique, developing skills that prevent chronic disease, increase social-emotional and cognitive well-being, and foster a lifetime of physical activity. We also offer stroke clinics for adults with more experience.
Find your swim lessons
To discover which lesson is best for you or your child, to learn more about the new curriculum, or to sign up, choose one of these options:
Financial assistance
Need help paying for swim lessons? We offer financial assistance to qualified applicants. Learn more here.
More like this
Swimmers love these locations and programs too!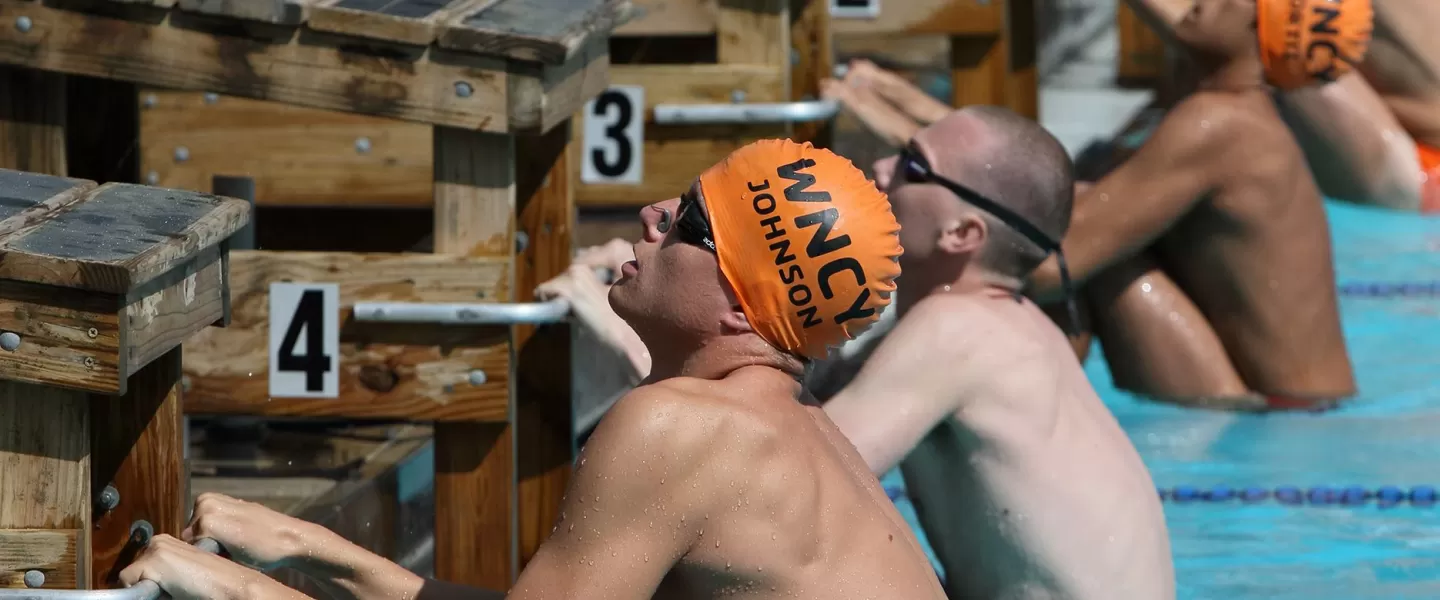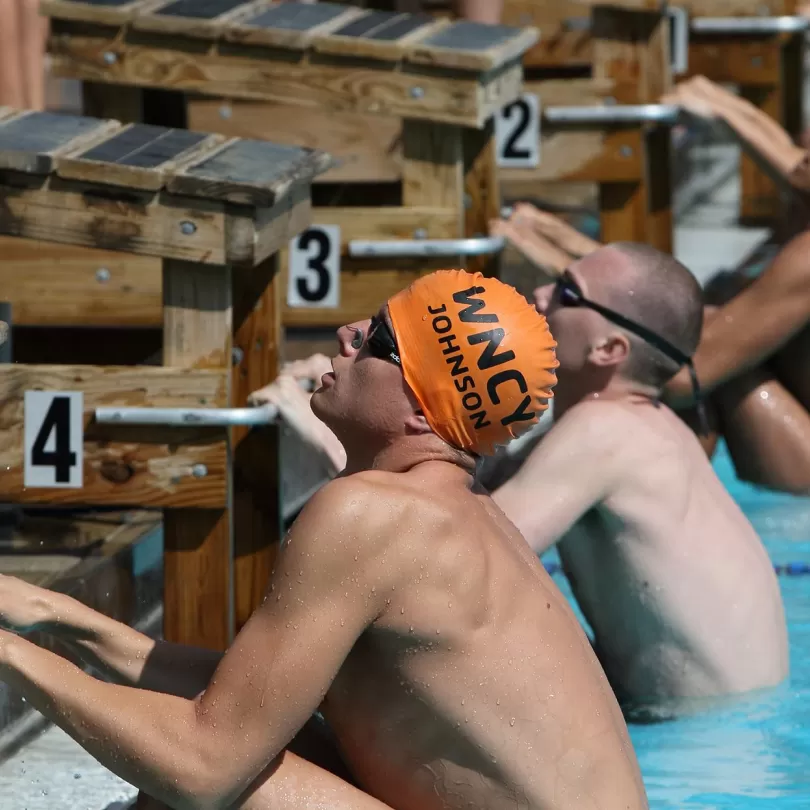 Piranhas Swim Team
Competitive swimming builds teamwork and improves skills.
Join the team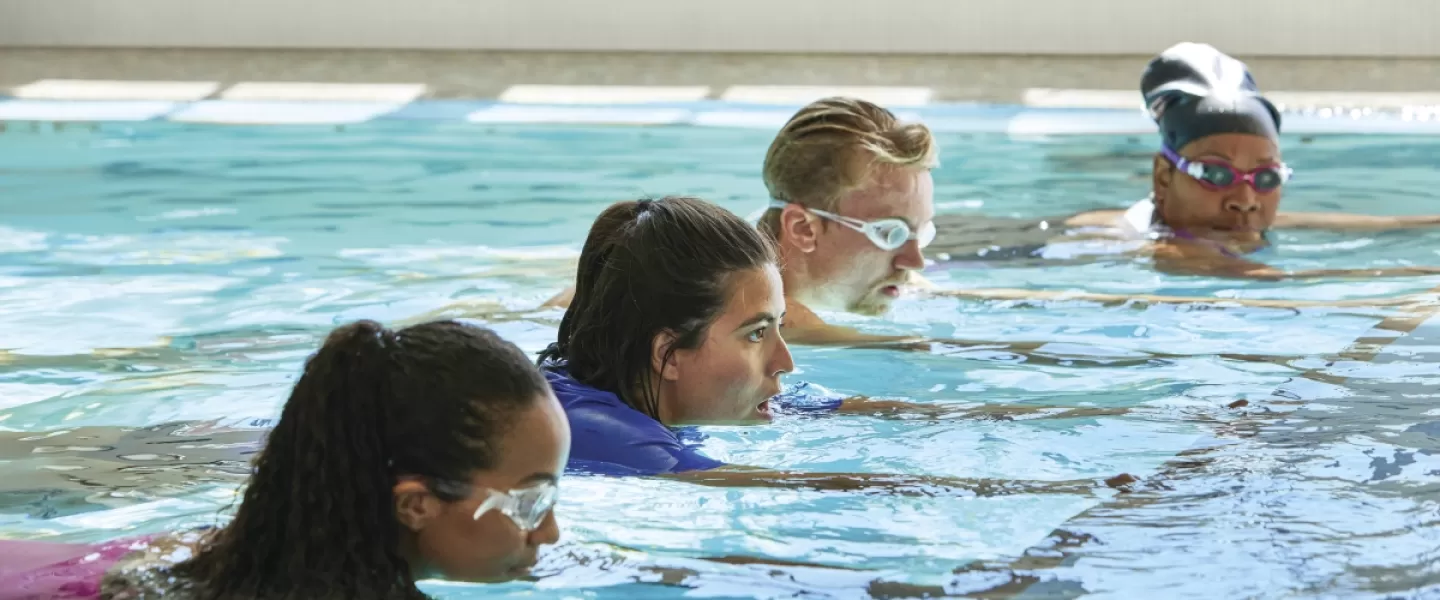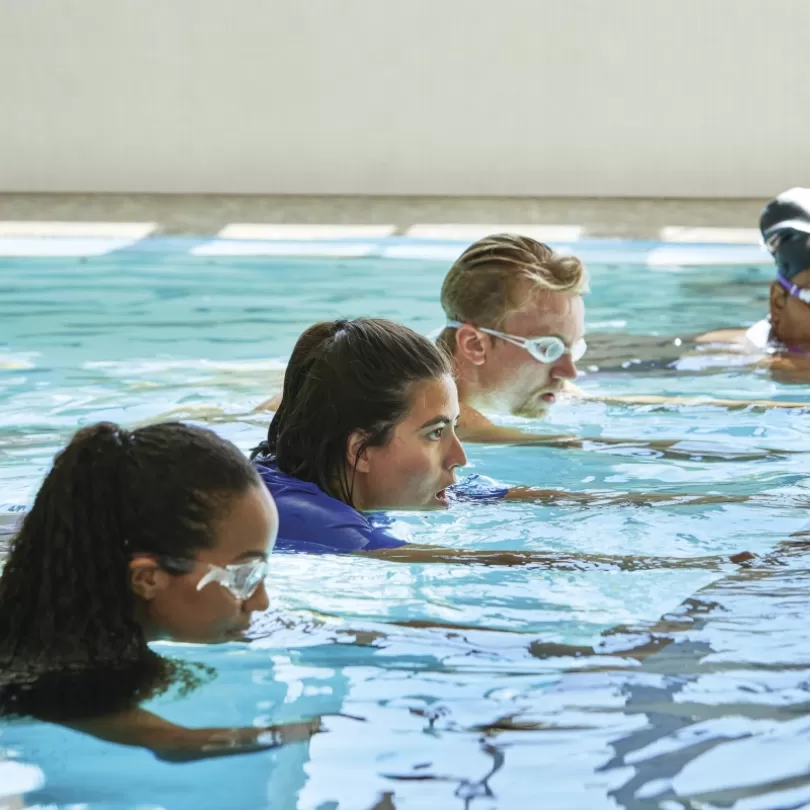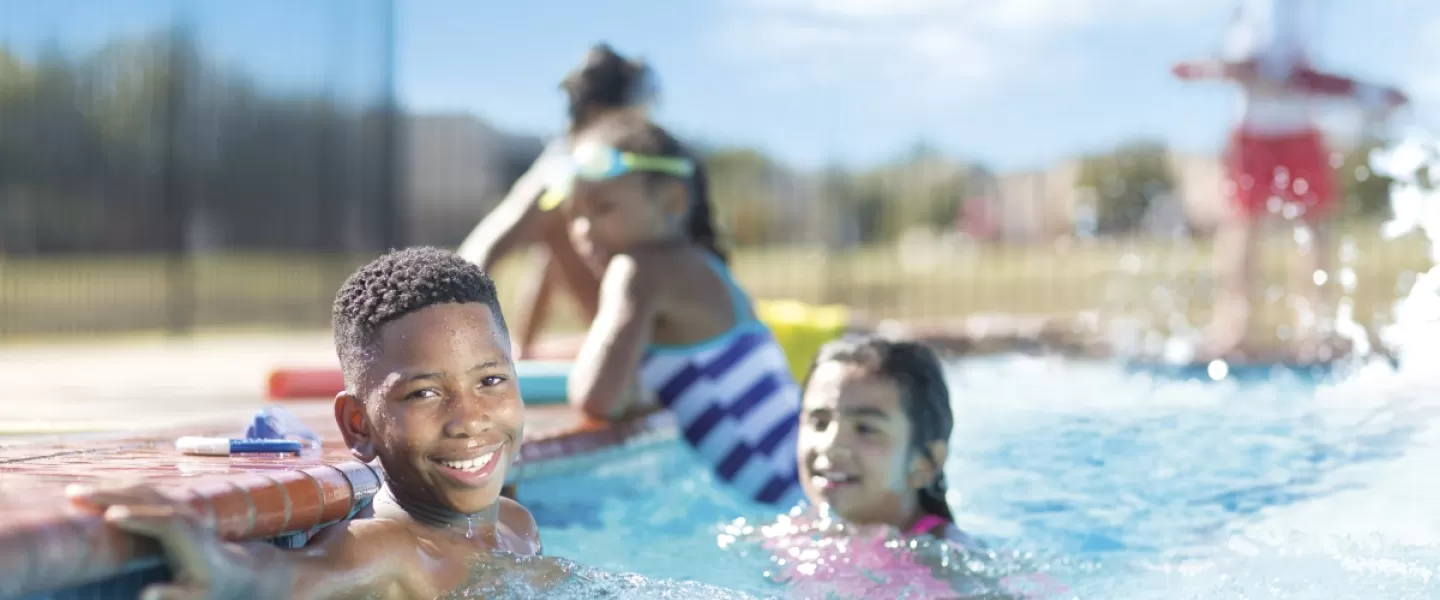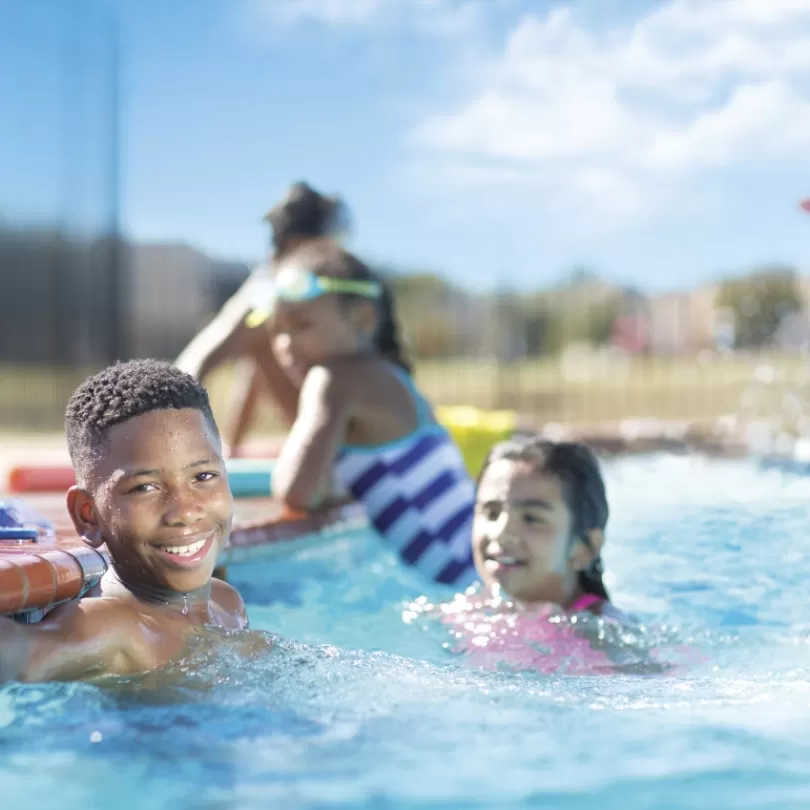 Please click here to read our policy on program registration, credits, refunds, and closings related to inclement weather.